Comments
"Kubernetes Security" - written by Liz Rice and Michael Hausenblas - is an excellent handbook that will introduce and guide you throw the best practices on securing your Kubernetes cluster.
The book has everything I would expect from an handbook: straight to the point, quick to read, full of references to go deeper learning the aspects you're most interested into and pragmatic. It covers Kubernetes security from different angles:
The host, the cluster and the containers
Authentication and authorization
Secrets management
"Kubernetes Security" is one of that books that take a couple of hours to read, and at least a couple of months to put into practice.
The eBook is freely downloadable and it should be a standard read for everyone working with Kubernetes - at different layers of the stack. Highly suggested!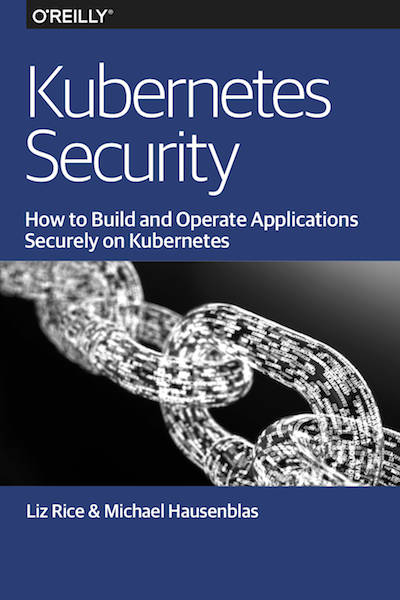 References
---
You may also be interested in ...
---
Upcoming conferences
I will join the following conferences. Reach me out on
Twitter
if you wanna meet:
---
Comments